25 Sep

Asialink Performing Artist Residency

Leah Barclay has been selected for a prestigious Asialink Performing Artist Residency in 2009 where she will spend three months at the Art Centre Nabi in Soeul, South Korea. Asialink is Australia's leading centre for the promotion of public understanding of the countries of Asia and Australia's role in the region. Each year leading Australian artists, performers, directors, choreographers, writers, musicians and arts managers live and work for up to four months in Asia through the Asialink Arts Residency Program. Each person engages with communities, sharing and developing skills, ideas, networks and new projects.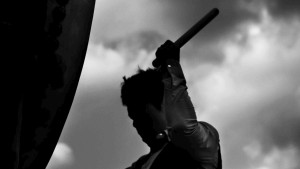 In residence at Art Centre Nabi, in Seoul, Barclay will draw on experience gained from working on projects that span film and theatre, interactive installations, live electronics and multi-platform production, to create a series of hybrid intercultural performances that can be diffused via broadband networks. She will also be creating a work for intercultural ensemble and electronics that will premiere in December 2009. Leah's residency is supported by Arts Queensland and The Australian Council for the Arts.