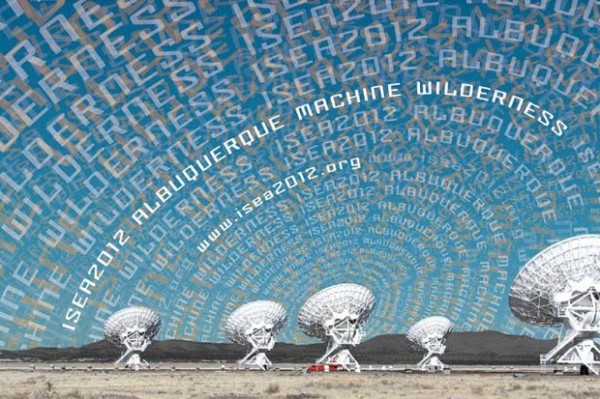 27 Jan

Sonic Explorers: ISEA2012, New Mexico

September 19 – 24 2012, the world of art, science and technology came together in Albuquerque, New Mexico for a six day, international conference, kicking off a season-long exhibition and public programs.

516 ARTS and partners present ISEA2012 Albuquerque: Machine Wilderness, the 18th International Symposium on Electronic Art, exploring the discourse of global proportions on the subject of art, technology and nature. The ISEA2012 title "Machine Wilderness" references the New Mexico region as an area of rapid growth and technology within vast expanses of open land, and presents visions of a more humane interaction between technology and wilderness in which "machines" can take many forms to support life on Earth.

Leah Barclay facilitated Sonic Explorers workshops at ISEA 2012 in addition to presenting a paper on outcomes of her doctoral research. Barclay also spoke on a panel with Ricardo Dal Farra, Andrés Burbano, Nina Czegledy & Roger Malina about artists responding to ecological crisis.

Over 100 artists and 400 presenters came from 30 countries to present and/or exhibit at ISEA2012. The International Symposia on Electronic Art has become the most important academic gatherings on electronic art world-wide, bringing together the worlds of art and science. The next conferences will be in Sydney, Australia followed by Dubai.

Founded in the Netherlands in 1990, ISEA International (formerly Inter-Society for the Electronic Arts) is an international non-profit organization fostering interdisciplinary academic discourse and exchange among culturally diverse organizations and individuals working with art, science and technology.