25 Sep

JBSEED Award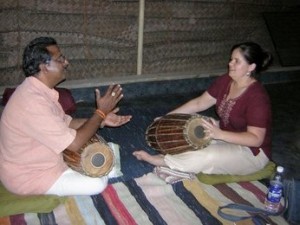 The JB Seed Grant Program continues to nurture new talent and annually attracts a wide and eclectic range of applicants from around the nation. With the key theme of self sustainability the JB Seed allows artists to create new and innovative works
 by offering strategic cash injections, so often essential, to help artists continue to provide inspiring and stimulating art for existing and ever growing culturally aware audiences.
Over the past four years The JB Seed has made its mark as a pioneering grants program, built for the arts industry by the arts industry. With the financial and in kind assistance of philanthropists from all facets of the arts, the program recognises excellence in emerging talent and originality and has recently announced another string of successful applicants for JB Seed in 2008.
Sunshine Coast resident Leah Barclay is one of the fortunate artists, with two other Queenslanders among the recipients for 2008. Founder of the program, John Butler said he is "truly amazed and inspired by the depth and diversity of art submitted to The JB Seed." The calibre of successful applicants certainly gives a promising insight into the next crop of Australian musicians. Leah's work is no exception, a skilled and versatile composer who is rapidly developing a reputation in the international industry for her innovative work.
The JB Seed will allow Leah to work directly with a range of musicians in various parts of India during a three month tour. "As a composer I was drawn to the rhythmic innovation of carnatic (South Indian) music and the JB Seed has given me a great opportunity to further develop my performance, composition and improvisation skills" said Leah. Barclay's India tour will take place November 2008 to March 2009 with a string of engagements ranging from hybrid new media works in the exhilarating city of Mumbai to recording projects in Kerala's river villages.