The Sonic Explorers project was commissioned for TreeLine 2012 in Australia and selected for ISEA2012 in New Mexico. Conceived and directed by Leah Barclay,Sonic Explorers revolves around the creative possibilities of soundscape ecology, a new and evolving field of biology where scientists record a given habitat and listen for patterns and changes.
This project involves workshops, collaborative compositions, sound mapping, installation and performances all aimed towards connecting young people to the environment through sound.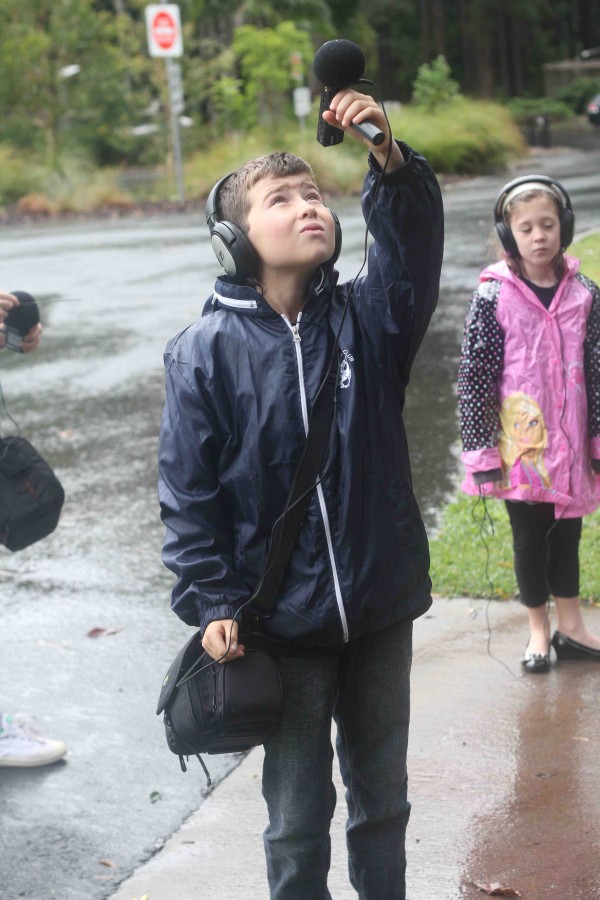 In our current climate crisis, there is an urgent need to listen to the environment. Encouraging young people to engage in the practice of listening through creative technology is one of the most immediate and effective remedies to facilitate a stronger understanding of humanities impact on the natural world.
Participants in theSonic Explorers workshops gain first hand experience in innovative creative technologies and are guaranteed to tread lighter with open ears and a new understanding of the environment.
The Sonic Explorers workshops encourage young people to experience the environment in new ways through experimental explorations in sound. Led by Leah Barclay and a team of sound artists, participants capture sounds using digital recorders and learn about sound mapping, acoustic ecology and environmental soundscapes. All resulting soundscapes are planted in the sound map on www.sonicexplorers.org
Since inception,Sonic Explorers has expanded into a global organisation designed to engage young people in nature through sonic discoveries and technology. We support, promote and initiate creative projects that inspire environmental awareness, participation and engagement with young people across the world. 
Sonic Explorers focuses on facilitating workshops and expeditions revolving around acoustic ecology, field recording, bioacoustics and sonic art.Sonic Explorers is now an affiliate organisation of Ear to the Earth, a worldwide network for environmental sound art based in New York City. 
Sonic Explorers Map Preview